COVID-19 is threatening a break in Poland's 30 years of uninterrupted economic growth - despite best efforts the effects are devastating, and the mining industry in particular has been hit hard, with a quarter of infections to date recorded in the Southern region of Silesia.
Renewable energy projects are so far more or less unaffected, however auction winners have obtained a 12 month postponement from the government on their production timeline obligations.
Electricity consumption initially faced a drop triggered by lockdown procedures, however it stabilized in late April/early May. Data from Entso-E shows that the maximum load April 30 was down 8% year on year, to 19,457 MW. PGE estimates that power consumption in April fell by 10% year on year. On a global scale the World Bank estimates that energy prices will drop by a whopping 40% compared to 2019 but see a "sizable rebound in 2021".
Polish Government Reactions
On March 31st, the President of Poland signed a package of laws known as the Anti-Crisis Shield, aimed at offering some relief and limiting the scale of adverse market effects.
The Financial Shield, a complementary support package intended for entrepreneurs affected by the COVID-19 crisis constitutes the biggest economic support measure ever offered in Poland's modern history.
The Prime Minister emphasized that the Financial Shield is a new government initiative, which – together with the Anti-Crisis Shield – will amount to over PLN 300 billion (~ EUR 66 billion). "The new Shield has been designed to quickly provide funds for protecting jobs", explained Mateusz Morawiecki.
In order to qualify for the government aid companies need to follow two basic rules: keep operations going and not lay off any employees. "The main advantage of our solution is its simplicity", said the Prime Minister.
Anti-Crisis Shield measures | Highlights
Renewable Energy Sources Act: Renewable energy producers who have already won an auction can apply for an extension of the deadline to commence the sale of electricity, of no longer than 12 months.
Act on compensation system for energy-intensive sectors and sub-sectors: Energy intensive companies will have an easier and swifter process of payment of the compensation for 2019, and the act removes interpretational doubts.
Critical infrastructure: During the state of emergency, the owner of critical infrastructure (including energy) can exercise the right to enter the property without the consent of the property owner, user or manager.
Industry Reactions
Piotr GUTOWSKI | VP of the Board | PBDI
"In the Polish construction sector there was no administrative stoppage of works on building sites. Most works carried out by our company take place in open outdoorspaces, in particular on wind and PV farm construction sites, where the density of employees is not a big problem."
Piotr SZLAGOWSLI-BUDACZ | Director of Strategy | PGNiG
"It is particularly interesting to note that we have two crises unfolding at the same time. One is the price war between oil producers, which drove prices low. Now we have entered a second crisis on the demand side: because of COVID-19 people are siting at home, not driving cars, planes are not flying etc., hence the demand is experiencing significant stress. This is particularly problematic for companies which have big exposure to oil price risks but for us, luckily, it has not caused too much disturbance due to our balanced portfolio of assets."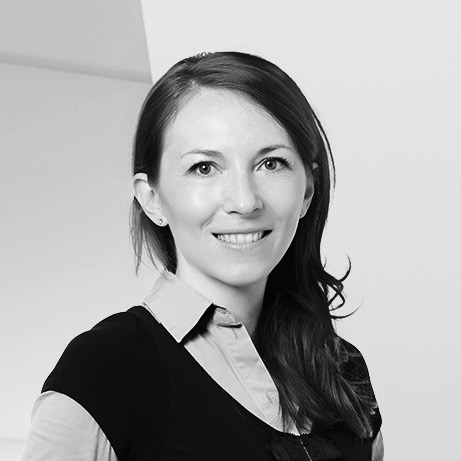 "PSE is struggling to find the right solution for energy balancing, skewed by production, and to secure the energy system. The non market reduction mechanism is the solution they are proposing, by which wind farm operators would be met with some form of compensation for losses caused by reduced production. PSE needs to adapt to the new situation and find a fair and optimal solution for all parties involved
Thomas WISNIEWSKI | Vice President | Pracownia Finansowa
"The price of energy has dropped a bit because of lower consumption triggered by the COVID-19 outbreak, but in some projects we have contracts with a fixed price, so this situation does not affect such investments. In addition, renewable energy is privileged in the energy market. When the consumption is lower, coal power plants will be the ones that will have to reduce production, not wind farms."
Bartosz KWIATKOWSKI | Vice President | VPPlant
"The COVID-19 outbreak will change the behavioral patterns of business for years to come. The entire industry is undergoing rapid digitalization. In such an environment a more receptive attitude towards remote and automated services such as those provided by companies like ours is certain to emerge."
READ FULL REPORT: Poland's Energy Industry 2020